Relocation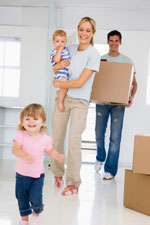 Whether you are moving across the street or across the country, Resource Realty Services will help you with all your relocation needs. Our satisfied clients range from major corporations in need of a comprehensive relocation solution for employees to individual families needing customized services.
Moving Outside Our Area
Moving to another location? Your housing and moving success may depend on locating a qualified experienced real estate agent. Resource Realty Services will connect you with top professionals who know the neighborhoods, schools and shopping of your new community. Click here to request informative relocation information.
Moving to Our Area
If you are moving to our area, one of our professional REALTOR® can assist you with all the details. Our agents live and work in the Richmond, Virginia and surrounding counties. They are neighborhood and community experts with a vast amount of both personal and professional knowledge to help our clients achieve their goals.
If you are thinking about relocating, click here to request our informative relocation information. A Resource Realty Agent will be more than happy to serve you with all your relocation needs.
Are you searching for a home? We have the perfect solution for you that will save you time and let us do the work for you. My HomeFinder allows you to receive instant email notices when new listings match your criteria. Click here to sign up for "My HomeFinder".
Moving Resources
Please refer to our Moving Guide and Moving with Children to help you organize your move.
Our network of Services Providers can assist you will all aspects of your move for a smooth transition for you and your family.